Climbing the Old Man of Hoy
The Old Man of Hoy is a 137 m sea stack of red sandstone perched on a plinth of Igneous Basalt rock, close to Rackwick Bay on the west coast of the island of Hoy, in the Orkney Islands, Scotland.
History:
The Old Man of Hoy, seen from the southThe Old Man is probably fewer than 400 years old and may not get much older, as there are indications that it may soon collapse. On maps drawn between 1600 and 1750 the area appears as a headland with no sea stack. William Daniell, a landscape painter, sketched the sea stack in 1817,as a wider column with a smaller top section and an arch at the base, from which it derived its name. A print of this drawing is still available in local museums. Sometime in the early 19th century, a storm washed away one of the legs leaving it much as it is today although erosion continues.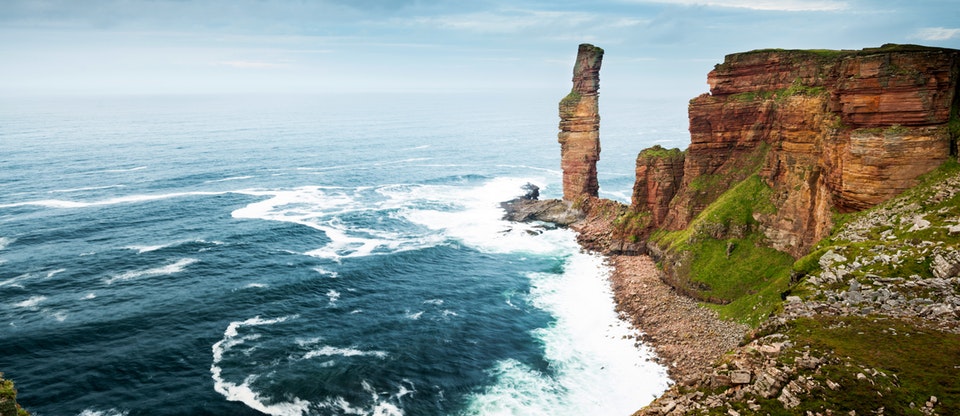 Climbing:
The Old Man of HoyThe stack was first climbed in 1966 by Chris Bonington, Rusty Baillie and Tom Patey over a period of three days, 13 years after Mount Everest was tackled. On 8-9 July 1967 an ascent was featured in a live BBC outside broadcasting, which had around 15 million viewers over the three-night period of the broadcast . This featured three pairs of climbers: Bonington and Patey repeated their original route, whilst two new lines were climbed - by Joe Brown and Ian McNaught-Davis; and by Pete Crew and Dougal Haston.
Last year (2018) we provided our dynamic rope Ace 9.0 to HEAD ON OUT to reach the top of this sea stack.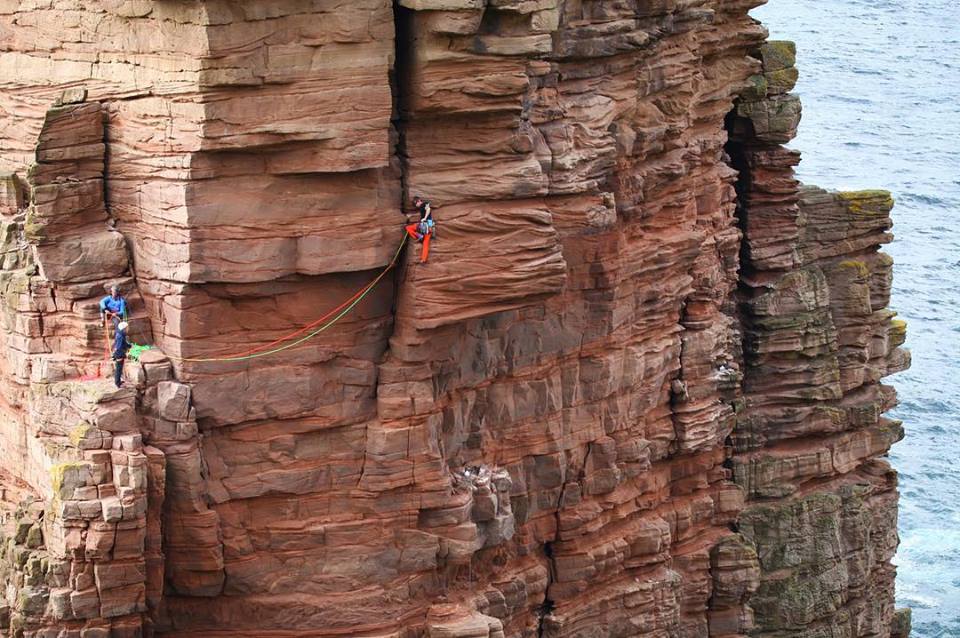 Source: Internet, Head on Out