Alberto Gnerro - the route setter
We spoke to Alberto Gnerro - The World Cup route setter that says he does not train as hard as he used to. But good climbing style end motivation push the limits.
Alberto, when did you start climbing and why?
I started climbing in 1986 after watching a video of Patrick Edlinger on the TV. He inspired me a lot. He was an example of physical combined with a winning mentality.
What do you focus on nowdays?
Everything I do today is linked to the climbing world. I am the owner and founder of the Runout Climbing School, international route setter and founder of Docrock brand that was established several years ago.
It is a job that takes up a lot of time and that lives only thanks to the passion for climbing.
How do spend your free time?
I have a family but I still find a time to climb and try some new projects everywhere. Because of my work travelling is a bit difficult. However one of my favourite places is Saint Leger du Ventoux in France and Margalef in Spain. But the best for my activity is to search new places nearby. That gives me the chance to keep the passion going on.

The company DOCROCK is the official distributor of Gilmonte ropes in Italy. Have you got any feedback from your customers on GILMONTE ropes?
I have started with distribution of Gilmonte ropes because of a good feedback received immediately. The products have been improved for two years now and I keep receiving good feedbacks from my customers. What I prefer personally is the easy use of the dynamic ropes and the duration. I also get more and more positive feedback on your static ropes, surely they are among the best static rope produced nowdays.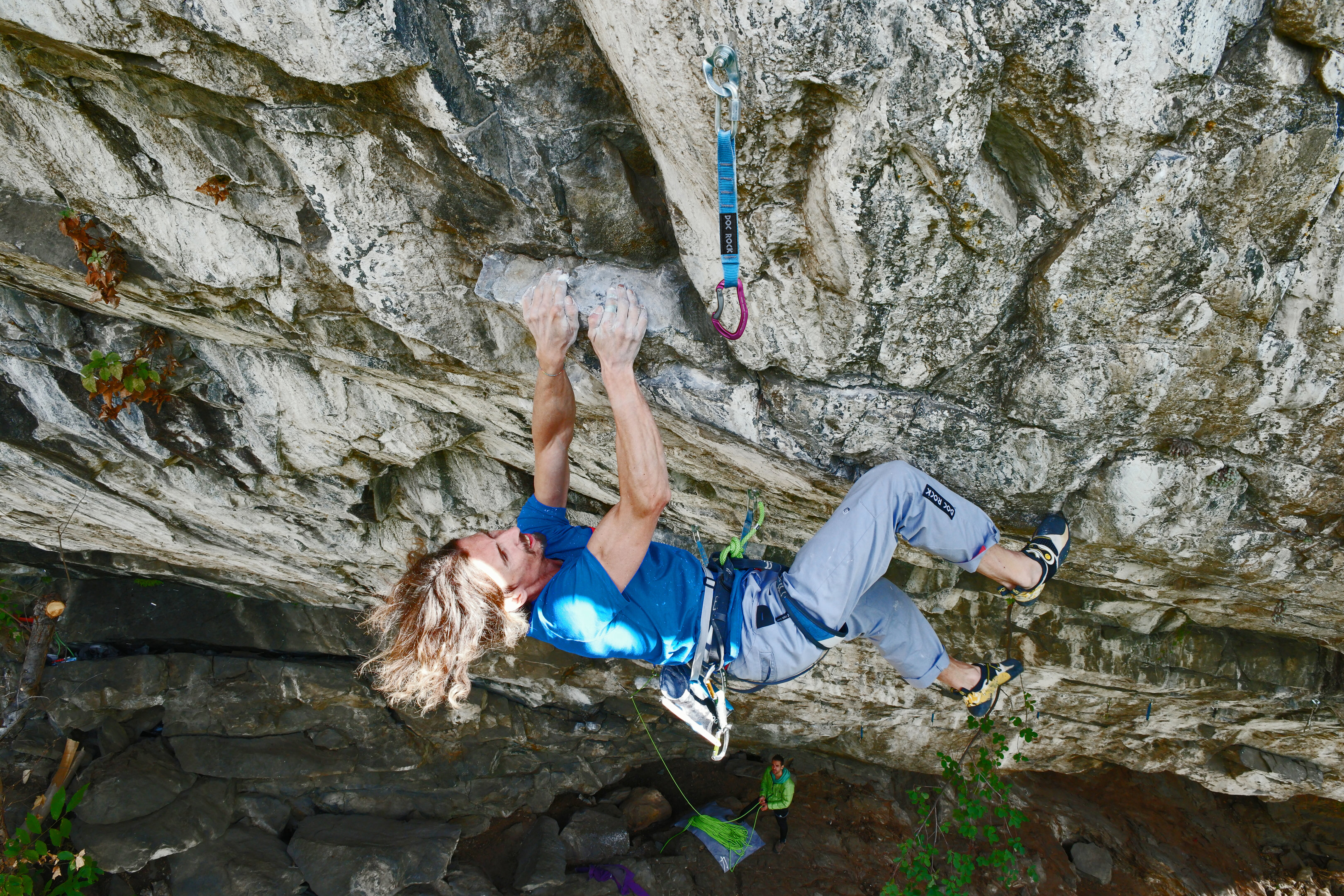 Let me ask you some "easy" questions. What is your favourite food and film?
I do not have much time for television or movie but Clint Eastwood is one of my favourite actors and movie directors.
About food I have no preferences. I just control myself not eat to much to keep the weight as I need.
What do you prefer winter or summer?
Climbing is the main activity but I like cycling a lot and I spend few days at the sea every year.
Any dreams in your personal and professional life?
No, no dreams in particular. What I would like a bit more is to have even more time that I could dedicate to climbing. But over the last two years it's been very complicated. Actually we are really busy with the building of a new gym in my city. Inside there will be also the first Docrock shop. After that I hope to have more time for myself.
Thank you Alberto for a nice interview !
Interviewed by D. Vojsovic